Longboarder - Launch Party - 28th July 2023
Newquay - Cornwall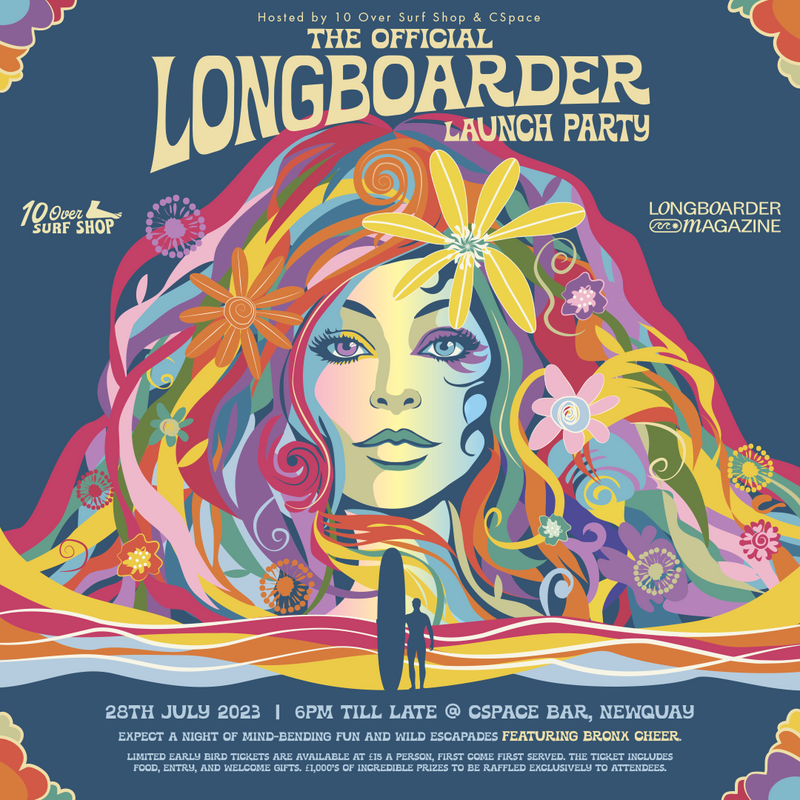 Join us in commemorating the debut of Longboarder, an immersive coffee table surf magazine that pays homage to the vibrant and inclusive longboard surfing community on a global scale.
Expect a night of mind-bending fun and wild escapades featuring Bronx Cheer.
Limited early bird tickets are available at £15 a person, first come first served.
The ticket includes food, entry, and welcome gifts.
£1,000's of incredible prizes to be raffled exclusively to attendees on the night.
Tickets are limited and expected to sell out. No admission on the night.
Early bird pricing ends 1st July 2023.
Buy Tickets
DJ Bronx Cheer
Bronx Cheer AKA Tim Nice House, Traxsource Top 100 House Producer will be guiding us through the evening with some epic beats.
Playing in his home town of Newquay this is sure to be a cracker.
Buy Tickets
Event Sponsors
Good Times Bring Good People
May the odds be ever in your favour
As you step into the thrilling realm of our extraordinary raffle experience!
Join us as we ignite the spirit of competition and chance, echoing the words of Panem's beloved Hunger Games.
"In the arena, you either live or you die," but in our raffle, everyone has a shot at victory!
In fact we're giving away over £3,000 worth of epic prizes to our guests. The odds are exceptional as tickets are only sold to our 150 guests. Full list of prizes can be found on the event page and is being updated over the coming weeks.
Buy Tickets