Carver Skateboards Warranty: Riding with Confidence
Posted by Christian Thomson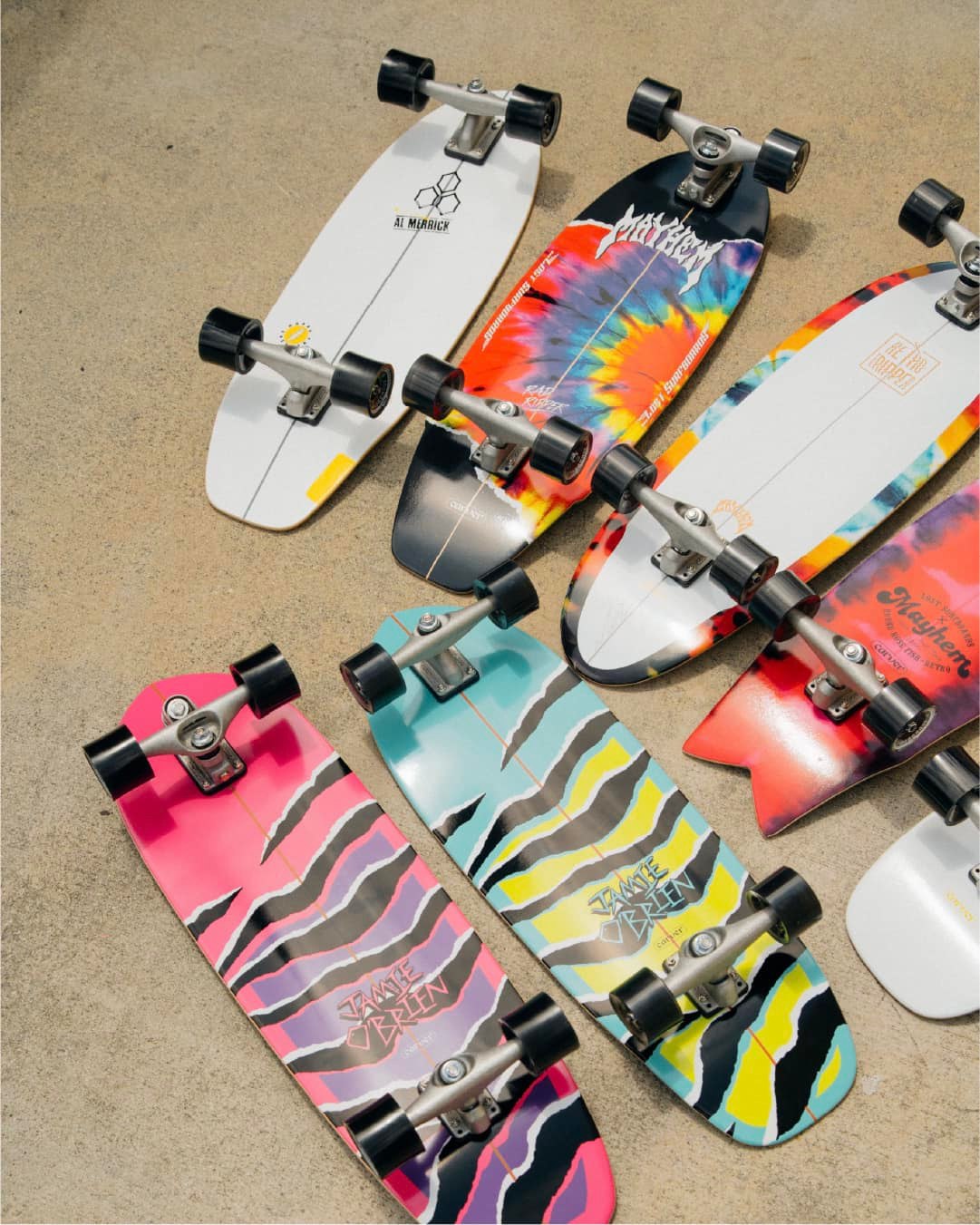 Surf skateboarding is a super way to improve your surfing when the waves are flat (or too far away!). Whether you're shredding the streets or carving up the pavement, having a reliable surf skateboard is crucial. Carver Skateboards, a renowned brand in the skateboarding industry, understands this and offers a warranty that ensures you can ride with confidence. In this blog post, we'll explore the Carver Skateboards Warranty, what it covers, how to claim it, and why it matters.
Carver Skateboards Warranty Overview
Carver Skateboards takes pride in crafting high-quality skateboards designed for performance, durability, and style. To back up their commitment to quality, they offer a warranty program that provides peace of mind to their customers.
Warranty Duration: The Carver Skateboards Warranty typically covers their products for a specified duration from the date of purchase, which can vary based on the product and its components.
What Does the Carver Skateboard Warranty Cover?
Understanding what is covered by the Carver Skateboards Warranty is essential for any rider. While warranty terms may vary depending on the specific product, here are some common components and issues that are typically covered:
Manufacturing Defects: The warranty covers defects in materials and workmanship that occur during the manufacturing process.
Deck Delamination: If your skateboard deck begins to delaminate prematurely, it may be covered by the warranty.
Truck and Hardware Issues: Problems with trucks, wheels, bearings, or other hardware components may be eligible for warranty claims.
Bending or Warping: Skateboard decks are designed to withstand a lot of pressure, but if your deck bends or warps unusually, it may be covered.
Structural Failures: Structural issues that affect the performance and safety of your skateboard can often be claimed under the warranty.

What's Not Covered?
It's important to note that the Carver Skateboards Warranty does not cover normal wear and tear, damage caused by accidents or misuse, modifications made to the skateboard, or any issues resulting from failure to follow the care and maintenance instructions provided by Carver.
How to Claim Your Warranty
If you encounter a problem covered by the warranty, here are the steps to follow to claim it:
Contact Carver Skateboards: Begin by reaching out to Carver Skateboards through their official website or customer support. They will guide you through the warranty process.
Provide Proof of Purchase: You'll need to provide proof of purchase, such as a receipt or order confirmation, to verify the date of purchase.
Describe the Issue: Clearly describe the issue you're facing with your skateboard and provide any necessary photos or videos to support your claim.
Wait for Evaluation: Carver Skateboards will evaluate your claim to determine if it falls within the warranty coverage.
Resolution: If your claim is approved, Carver will provide a resolution, which may include a replacement or repair of the affected components.
Why a Warranty Matters
Having a warranty on your Carver skateboard offers several benefits:
Peace of Mind: You can ride with confidence, knowing that your investment is protected against manufacturing defects and certain unexpected issues.
Quality Assurance: Carver Skateboards stands by the quality of their products, and the warranty reflects their commitment to excellence.
Customer Support: The warranty process also highlights Carver's dedication to customer satisfaction by providing a straightforward path for addressing any issues.
Conclusion
In the world of skateboarding, Carver Skateboards is a brand that has earned a reputation for quality and innovation. Their warranty program is a testament to their commitment to customer satisfaction and the performance of their products. By understanding what the Carver Skateboards Warranty covers and how to claim it, you can enjoy your rides with the confidence that you're riding on a reliable board from a trusted brand. So, carve up the streets and enjoy your skateboarding adventures with the peace of mind that comes with Carver's warranty.