Christmas Gift Ideas For Surfers 2023
Posted by Christian Thomson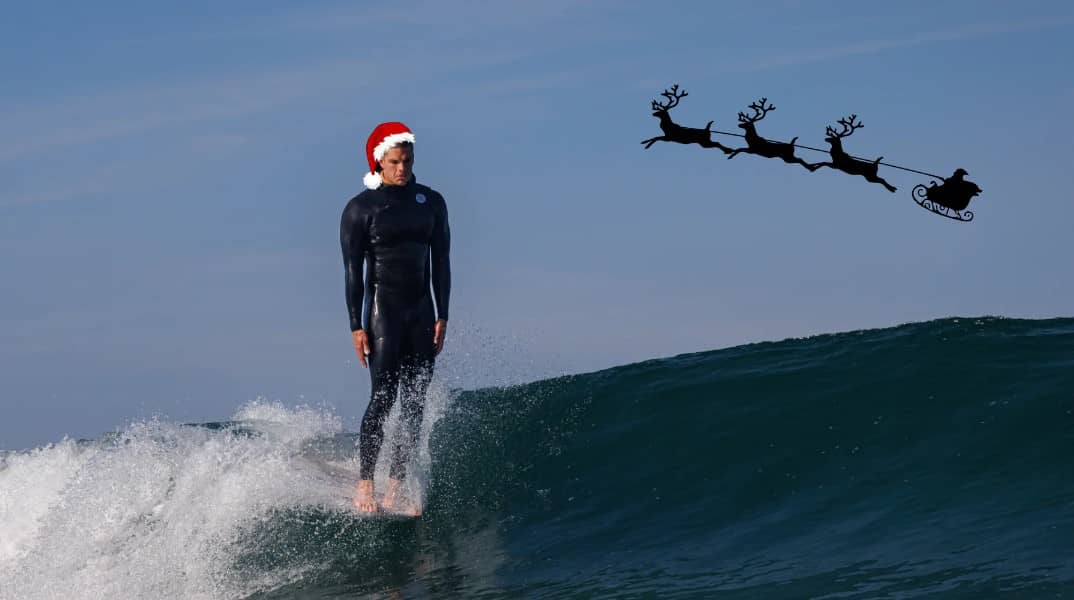 Best Christmas Gift Ideas For Surfers 2023
Buying gifts at Christmas can be tricky at the best of times, but what do you buy the surfer in your life? Buying a gift for Christmas 2023 and not knowing your longboard from your shortboard or tail from the nose can be daunting. 
Fear not! We've put together the very best Christmas gift ideas for surfers. Let's jump right in;
Christmas Surfer Gifts Under £20
Let's start with surfer gifts for under £20. From surf brand t-shirts, caps, jewellery, surf hardware there's a gift for everyone and every budget. View all here.
Goodbye Smelly Towel, Hello Changing Robe.
It's getting cold, and it's going to get colder. Make life a little more comfortable by gifting a Changing Robe to the surfer in your life. If you've seen them change in and out of a wetsuit with a smelly old towel wrapped around them - then you know it's time to upgrade. 
A changing robe provides more warmth, more privacy (for everyone!), and more wind protection. 
Kiss goodbye to that stinky old towel. 
Belt Up
Thankfully gone are the days when surfers wore their trousers around their butts. Today surfers are (a little) better dressed. A belt from Arcade Belts is a simple and easy gift that will be well received. Functional. Lightweight. Durable. The best thing about Arcade Belts is that they are easy to adapt - perfect for that quick adjustment post-Christmas dinner.
Surfers In Blankets
Christmas isn't just pigs in blankets, it should be surfers in blankets. More to the point Atlantic Blankets. Made in Cornwall, a blanket is a surfer's best friend. A great addition to any surf van or lovingly draped over your sofa, or thrown onto the sand. An antidote to interrupting tech, a signal to slow down, breathe and live simply. No user manual included.
Surf Inspired 
Jewellery
A popular surfers gift every Christmas, surf jewellery. Handmade, sustainable and ocean inspired; rings, necklaces, ear rings and bracelets. Check out full range here.
Cover That Dome
A beanie or cap can be a great choice when picking a gift for surfers this Christmas. A handy piece of clothing for after a surf, on those windy days. Affordable and stylish help keep your surfer warm this winter.
Gift A Gift
Still unsure what to gift? Why not gift a gift voucher? Let that surfer in your life decide between a new leash or a new wallet. Fast (did you leave it too late?) delivery and instant use! A gift voucher to 10 Over Surf Shop is a surefire way to keep everyone stoked. 
We hope you enjoyed our gift ideas for Christmas 2023. Let us know if we missed anything! If you have any questions about our surfing, beach, or yoga products feel free to contact us. We are more than happy to help the non-surfers out there understand what would make a great gift this festive season.
Happy Christmas from all the 10 Over Surf Shop team.