Who's playing Boardmasters 2023?
Posted by Christian Thomson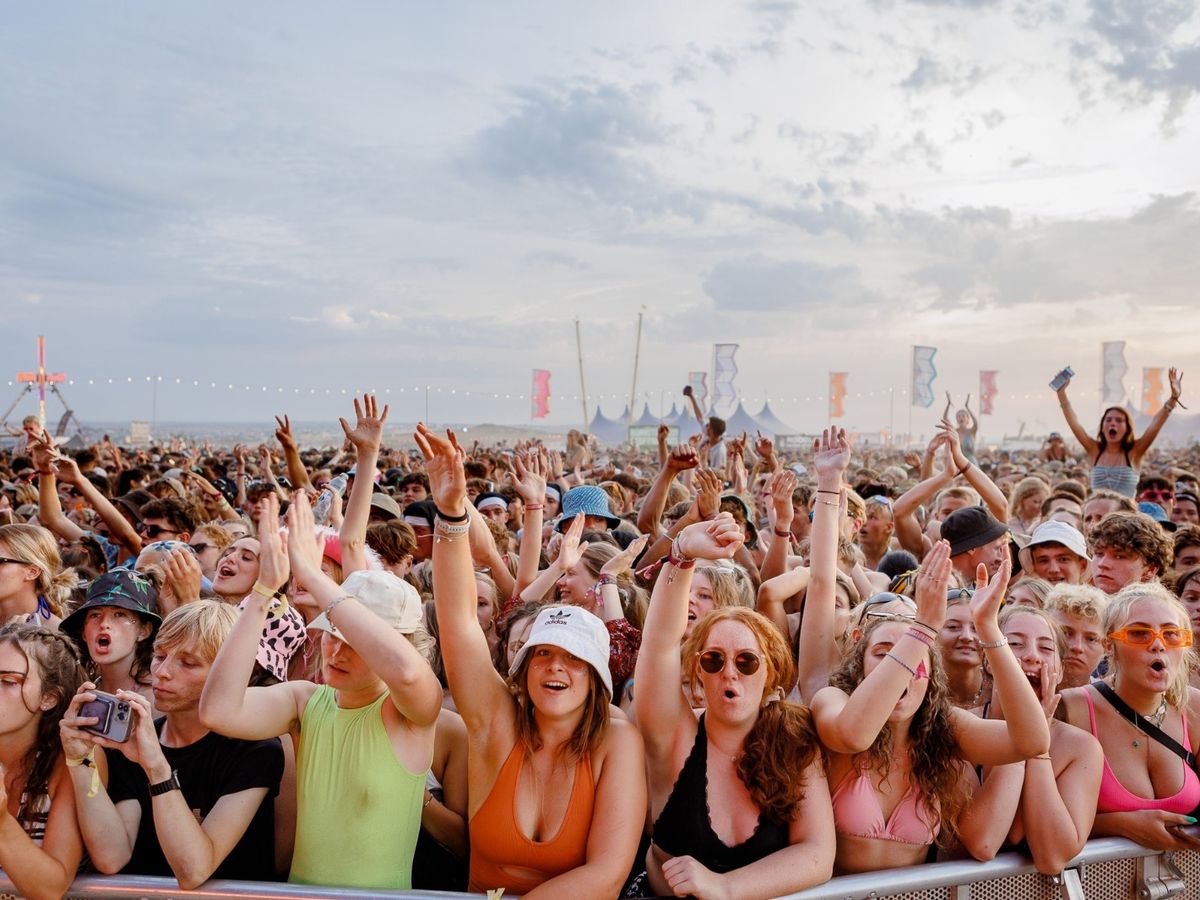 During the dead of winter, when the skies are grey, cold and bleak, the one thing we have to look forward to is the sweltering days of summer on the north Cornish coast. In particular, Boardmasters.
The one weekend of the year where surfing, sun, and good music come together for one hell of a good time, for 5 days we get this winning combo and sometimes even the weather cooperates.
Previous headliners include Two Door Cinema Club, Stormzy, Chase & Status, Fat Boy Slim and Ed Sheeran to name a few! In 2022, the music brought in the likes of George Ezra, Disclosure, Kings of Leon, Damian Marley, Sons of the East, Joy Crookes, Shy FX, Idles, that graced the stage. A brilliant backdrop for Boardmasters origins, surfing. 
Since 1981, Boardmasters has attracted the biggest names in surfing to the home of surfing itself, Newquay. The likes of Tom Carroll, Martin Potter, Ben Skinner and even the king Kelly Slater himself gracing our shores. Each year Fistral plays host to the Boardmasters Pro, Boardmasters LongBoard Pro, Boardmasters Junior OPEN, attracting big names from all over, hoping to win the next title.
Whilst the pros are doing what they do best, those who wish to hang out on the beach are treated to the Surf Village. A collection of our favourite surf shops and brands all in one place! So while the sun is shining, and the music is playing, you could be treating yourself to merch from some of the biggest brands in the game, not to mention the myriad food and drink stalls, ideal to keep you hydrated and well-fed for the whole weekend, which will be much needed if the temperature is anything like it was in 2022.
Ranging from high twenties to low thirties it was a scorcher to remember, lazing in the hazy days listening to music, overlooking the ocean, sipping on an ice cold beverage.
What more could you want! Boardmasters has diversified since its humble dirt-bag beginnings, now playing host to skating, music, glamping, sustainability, crafts and more, spanning across a much larger area than it used to. But with the incredible network of buses that ferry festival goers from one end of Newquay to the other, you'll be sure to get where you need to go without missing a thing! 
But now we can look forward to 2023, and the acts they have released are already showstoppers. Liam Gallagher is set to hit the main stage to headline Saturday night, somewhat of a legend in the pop/rock game, famously forming one half of Oasis, with his brother Noel Gallagher, and we for one cannot wait to hear a few of those classics, along with a handful of his most recent numbers. To raise the bar even higher, and top the weekend off in style is Florence + The Machine, headlining Sunday night. Famous for tracks like Dog Days Are Over, You've Got The Love and Shake It Out.
A perfect vibe to finish what I imagine will be another banger of a weekend. These are just two of hundreds of acts still yet to be announced. What we do know is that Example will be making his return to Boardmasters in 2023, who will be sure to share the stoke with his set, which is a must not miss! 
Boardmasters Festival lures thousands to the shores of Newquay each year, and it gets bigger and better every time. Those who are invested in the surfing side, whether competing or just enjoying the show from the shore, are able to sit back and enjoy Fistral at its best, and when the waves are turned on there really isn't another feeling that compares! For those that enjoy the music there are a ten stages that cover all genres. The Big One, for those sunset headline acts. Land of Saints Stage and The Point, independent and full of spark, and is where you'll be able to party with the best DJ's out there. Unleashed, the biggest and baddest indoor rave in the South West, it gets heavy. The View, ultimately the heart and soul of Boardmasters, overlooking the ocean it's a place to chill out and take it all in. Keg & Pasty, a typically Cornish haunt that allows you to sip a frothy ale in the pub garden whilst the tunes are playing all around you. Last but certainly not least, DB90. You can find this mega stage at The Dockyard, and it's where good intentions go to die. Not for the faint of heart but boy-oh-boy what a spectacle. 
Set designers, makers, creators are what make Boardmasters so special. Where else would you find a 17th century pub on the top of a cliff that serves good beer and good music? 
Our team is well and truly looking forward to Boardmasters 2023, and with the line up as it is right now it's shaping up to be a good one. As avid surfers, enjoying the surf comp will be top of our list until the sun sets, after which we shall migrate from the beach to the clifftop to enjoy those late night tunes. You don't want to miss out, and tickets are selling fast so check out the Boardmasters website for more info, and we hope to see you there!