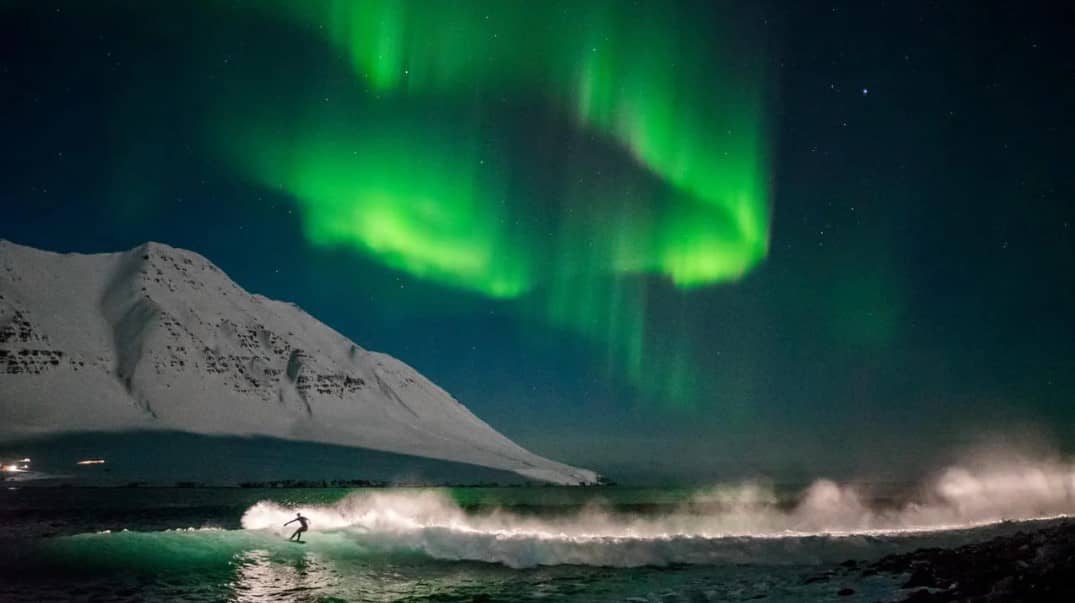 Cornwall is a creative place, you step out of your door and you are inspired by the light, the landscape, and the very air you breathe. It is full of photographers, artists, videographers, crafters, makers, and creators. So it's no surprise that when it comes to surf movies, Cornwall has churned out a few that contend easily with some of our long-time favorite surfing films from around the world. We'd say that what makes a good surf doco/drama is a heady combination of heart, drive, stoke, scenic waves, and the ability to inspire others to get out there and find waves, which all of the below have in abundance.
We could go on forever if we were to list all the great surf movies out there, but everyone has their favourites, some prefer big wave missions or close-up technique clips, and some prefer the picturesque adventures or hazy summer log days just enjoying the vibe.
It depends on what kind of surfer you are. So below we've fished out a variety of the above, some for the 'go hard or go home', some for the easy rollers, and some for the inspiration, but all of which are worth a watch. 
Cynevin
We couldn't start off without first including one from our Cornish shores. This 20-minute masterpiece is shot by Seth Hughes, capturing the artistry that Mike Lay displays when given free roam of his native oceans. An ode to Cornwall and all she holds dear this short explores what surfing means to so many, and no words are needed when the cinematography says it all. Exuding class, style, and skill both Seth and Mike are veterans in what they do, sharing with the audience where their soul truly lies, in the rugged terrain and chilly waters of Kernow. 
Cynevin from Seth Hughes on Vimeo.
Facing Monsters
Shifting to the complete opposite ends of the surfing spectrum is a film that says it all in the title. 'Cynevin' means to demonstrate an intimate relationship with the place of your birth, so whilst Mike Lay absorbs the more placid personality that Cornwall can showcase, Facing Monsters surfer Kerby Brown takes on the unforgiving, unrelenting big-wave slabs that Western Australia delivers with no remorse. This story has only just been released in Australia and over in America. We are yet to get access to this gem here on English soil, so this is more of a teaser of what's to come, a reminder to keep this one on your radar. But you can watch the trailer, and that alone will put a quiver in your step, for Kerby Brown's tale is so much more than big-wave surfing, it's about healing, self-discovery, and how far one can push themselves before the ocean pushes back. Keep a weather eye on the horizon for this. 
Unstoppable
We couldn't compile a list like this without including one of the originals. An inspiration to so many surfers, women especially, Unstoppable by Bethany Hamilton is a story of unbelievable luck, determination, and soul. If you are unfamiliar with her journey then this documentary will leave an even bigger mark. She has been an icon to female surfers across the world, not just for being a talented, successful female competitive surfer that has taken on some of the biggest waves and the biggest names in surfing, but for doing so with just one arm. She has cemented herself in the history books and this film documents her love of surfing and how true grit got her back out on the board. 
Resurface
Staying on the inspiration train, here's one that encompasses what surfing can do beyond providing folks with a fun hobby or career path. This 30-minute short follows the story of Operation Surf, a surf club for veterans in America. A place where ex-serving soldiers who have the scars of war, both physical and mental, can find hope, purpose, and peace. A truly inspirational project that gives people access to the ocean and the healing she can offer on so many levels. Surfers know how alive, present, and invigorated you can feel after being in the ocean, whether you are surfing your best wave or just sitting on the board enjoying the pulse of the sea. Being able to share this experience with those who really need it is an achievement and this story shows just that. 
Behind the Tide
Another that stretches from the coast of Cornwall to the breaks of Australia, this hour-long adventure focuses on surf culture that sits outside of the mainstream. Documenting shapers, surfers, photographers, and filmmakers, it's an exploration of what surfing means to so many in its simplest form. A visual delight that features some seriously fancy footwork. 
View from a Blue Moon
The first surf flick to be shot in 4K, and you can see why. This visual masterpiece is a treat for the eyes and the ears, thanks to its more-than-chill soundtrack. This film follows renowned surfer John John Florence and friends as they travel the world in search of the best waves, from his home shores of Pipeline to the wild breaks of the South Pacific and Africa. Get the popcorn out for this one because you won't be able to peel your eyes away. 
Under an Arctic Sky
Chris Burkard is known for his epic shots in and around the water, so it should come as no surprise that this 40-minute doco is a feast to devour. Shot in Iceland, it follows a group of friends on the hunt for waves during the biggest storm the island had seen in over 25 years, talk about great timing. The pinnacle of cold-water surfing the backdrop to which this crew suit up and jump in is world-class, all documented by photographer Chris Burkard who is determined to shoot breaks we could only dream of laying eyes upon. 
Shaka
This story blurs the lines between snowboarding and surfing, as it follows retired pro-snowboarder Mathieu Crépel on his journey from the mountains to the sea. His goal? To surf Hawaii's biggest wave – Jaws. Well worth a watch if you're into some nail-biting action, and the determination that Crépel shows is applaudable. The sport of snowboarding and surfing have often been interchangeable when referring to the skillset required, and this doco proves that if you can do one, it's likely you'll be above average at the other.