Surfers Say No To Olympic Tower At Teahupoo
Posted by Christian Thomson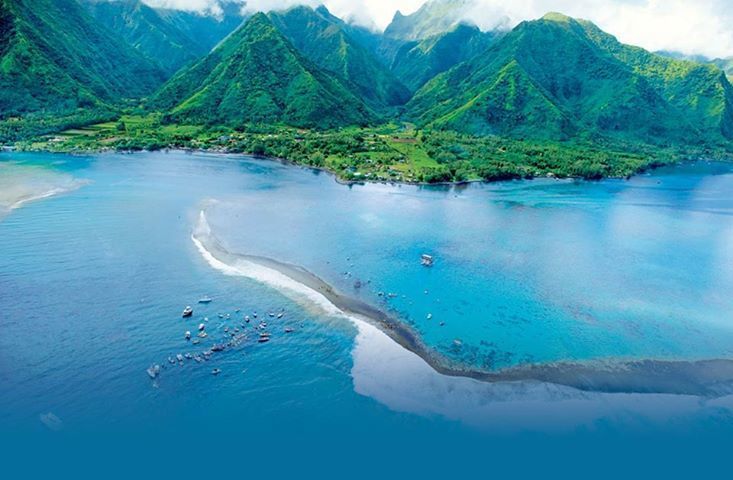 Surfers are set to ride the initial waves of the Paris Olympics in Tahiti, approximately 15,000 kilometers (9,300 miles) away from the French capital. However, a proposal to construct a massive tower at a revered surf locale is stirring unrest.

The organisers of the 2024 Games aim to install a 14-meter (46-foot) aluminum structure in the water to enhance judging capabilities, gaining support from the local government. Nevertheless, inhabitants of the South Pacific island, belonging to France's overseas territory of French Polynesia, express reservations.


Milton Parker, vice-president of the Atihau association, a local heritage group, warned of intervention if the coral is disrupted during tower construction. He asserted that erecting the tower without causing damage is impractical and predicted a potential disaster.

An online campaign opposing the tower has amassed around 70,000 signatures, while a peaceful protest near Teahupoo, a renowned surfing area and the designated Olympic site, drew several hundred participants, attracting attention from authorities.

French Polynesian President Moetai Brotherson attempted to allay concerns during a visit to Toahutu, stating that any noise and sand releases from drilling would be contained and cleaned up, allowing nature to restore itself.

However, skepticism persists about a contentious project. Surfing, introduced as an Olympic sport at the delayed Tokyo Games, remains a priority for France. The selection of Tahiti over locations like Biarritz along France's Atlantic coast raised eyebrows due to the associated costs and carbon emissions of staging an Olympic event in the South Pacific.

The tower's estimated cost is around 4.4 million euros ($4.7 million), featuring three stories, an air-conditioned technical room for internet servers powered by an undersea cable, and a toilet with a drainage system.

Local surfer Matahi Drollet, echoing sentiments of many, deems the Olympic tower excessive. He suggested a reduction in personnel on the tower, emphasizing that a wooden structure, installed and dismantled after other surfing competitions, would suffice.

Paris Olympics chief Tony Estanguet and Brotherson seek to address growing discontent, expressing a willingness to modify the project to align better with local concerns. Estanguet asserted that a wooden tower would not meet safety standards.

Despite reassurances, there is a palpable lack of trust on the island. Parker accused the Polynesian government of deception regarding their engineers' understanding of the site. Drollet contended that the plan would harm coral and disrupt an ecosystem crucial not only for surfing but also for providing fresh fish to the islanders. While not opposing the Olympics outright, locals adamantly reject the aluminum tower.