What Do You Need To Start Surfing?
Posted by Christian Thomson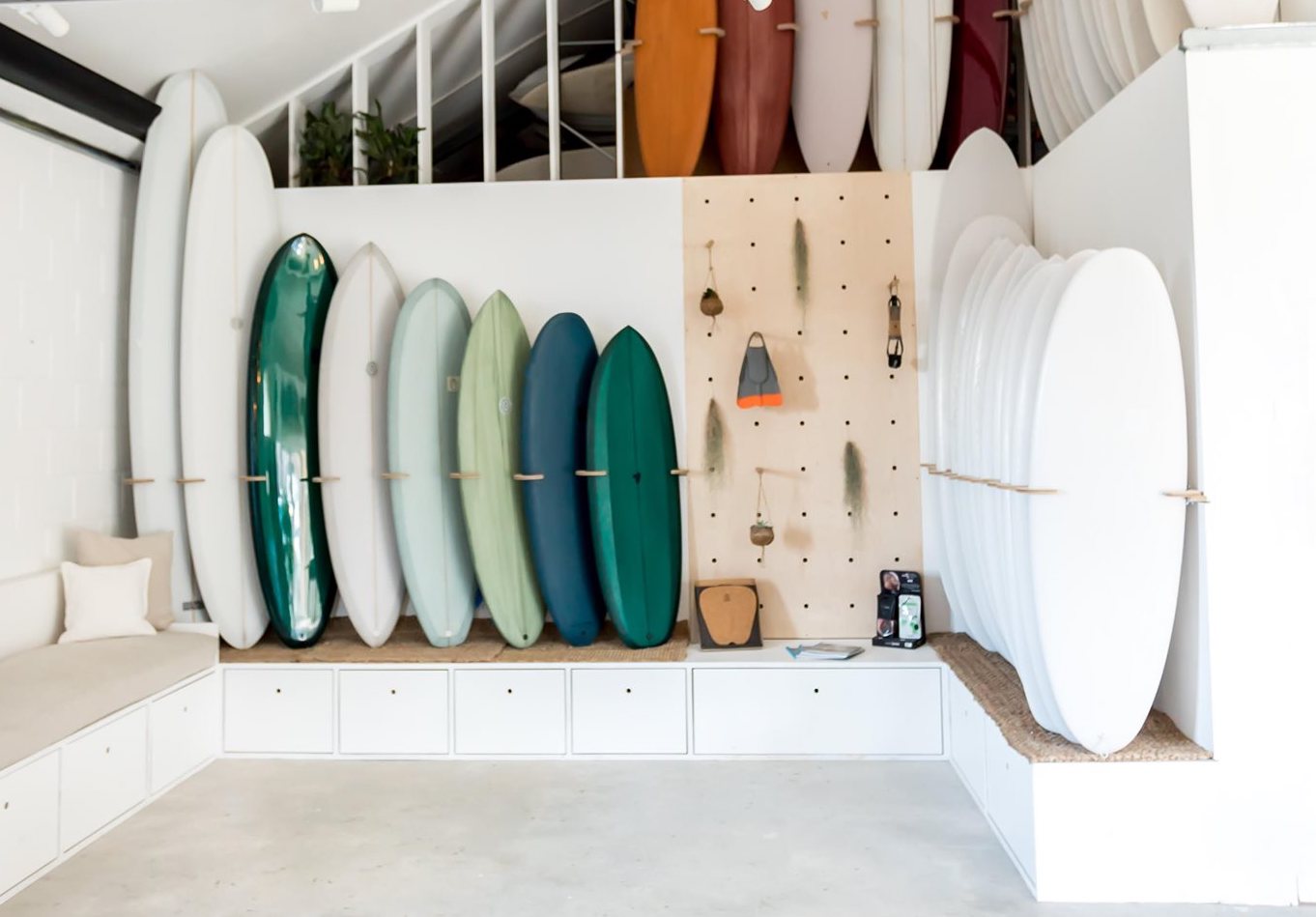 Started your surfing journey, got the ocean bug and mastered riding white water? Let's explore the essential gear and knowledge you need to continue on your surfing journey. The next critical step is tackling green waves, learning to paddle out and ride the unbroken part of the wave. This is best done for the first few times with someone who knows what they are doing as there is a lot to learn! Either enlist a knowledgeable friend or opt for private lessons or a course focused on transitioning from surfing white water to paddling out the back. Surf Sisters and Gather and Glide offer excellent white-to-green courses, guiding you on how to paddle out, catch green waves, and read forecasts setting you up to feel confident to set out to go surfing on your own. 
Once you have started riding green waves and reading surf forecasts, it's time to invest in the right surfboard. The wrong board can hinder your progress, so it's essential to understand the different types available. Shortboards are designed for maximum performance and are suitable for experienced surfers with strong paddling and pop-up skills. Mid-length boards, ranging from 6ft to 9ft, are ideal for beginners as they strike a balance between ease of paddling and manoeuvrability. Consider starting with a mid-length foamie for its forgiving and soft characteristics. If you prefer a hard board, an egg-style mid-length with a wide nose and tail is a great choice as it allows for easier paddling and turning.
For those comfortable riding a mid-length and looking for further skill development, longboards (9ft plus) are the way to go. Longboarding involves being able to handle and manoeuvre a bigger board, turning it as well as learning footwork and eventually nose riding. Paddling a longboard in bigger surf enhances your ocean knowledge and paddle strength, they also help prepare you for shorter boards in the future. For someone starting out surfing, longboarding provides a lot of opportunities to catch waves and improve your technique, including developing a strong pop-up and developing your own unique style.
You have your wave-catching machine sorted it's time to get a wetsuit, this is much more simple than the boards. There are different wetsuit thicknesses for different times of the year unless you are lucky enough to be in a bikini all year round! In the summer or when the air and water temperature is between 15°C and 25°C you will be comfortable in a 3/2mm wetsuit, in spring/autumn or when the air temperature is between 10°C and 15°C a 4/3 mm wetsuit will keep your warm and in the winter or when its anything below 10°C you will want to be in a 5/4mm wetsuit potentially with boots, gloves and hood as well! There are so many amazing wetsuits out there but it is also a bit of a mind field so below are some top recommendations.
Women
3/2mm Wetsuits, 4/3mm Wetsuit, 5/4mm Wetsuit
Men: 
3/2mm Wetsuit, 4/3mm Wetsuit, 5/4mm Wetsuit
Now you have your board and wetsuit, it's time to get the roof racks on, (top tip: put pads on your roof bars to stop them from damaging the board) load up the board and go surfing! But where to go?Surfline is the most popular surf forecast app worldwide. It has an easy-to-use interface, which is colour coded to give you an overview of the forecast at a glance. Surfline is a great place to start with surf forecasting, so check out your local break on there and head down! There are other apps and websites to use, some of my favourites being: windguru and windy. 
Surfing is a trial-and-error sport, so the best way to learn is by getting out there and giving it a go. A top tip for progressing quickly is to reflect on your sessions afterwards and write down what went well and what didn't. Do a little research on what didn't go well, there are lots of amazing YouTube and Instagram accounts out there full of advice, some of my favourite accounts for advice are Longboard Technique, Kale Brock and Surf Simply. Then write down 3 goals to work on for your next session. 
Hopefully, you got some useful tips on getting into and progressing your surfing from this article, but the most important thing is that you have fun and get out there!!